Song List 2018
Originals
A Single Tear
Bad feeling
Brown and Grey
Company
Crossed the Line*
Drive Safe
Fallen
Garden of Eden
January
Long Gone*
Nicotine*
Only one truth
Pirate Song
Rising Sunset
Seven Weeks*
Shining star
Telephone Booth
The Georgia sun
The Rain*
Violet
Waiting patiently*
Watch Me
West Virginia

*On Waiting Patiently Album
Available on iTunes!
Covers
Seminole Wind - Jon Anderson
Black Horse - KT Tunstall
Heaven - Talking Heads
Brand New Key - Melanie
Angel from Montgomery - Susan Tedeschi version
Little by Little - Susan Tedeschi version
Jolene - Dolly Parton
Folsom - Johnny Cash
Banditos - The Refreshments
I know you Rider - Trad./Grateful Dead
Kiss - Prince
Crazy - Gnarls Barkley
Wagonwheel - B.Dylan/OCMS
2AM - Anna Nalick
3 AM -Matchbox 20
Unwell -Matchbox 20
Bobby McGee - Janis Joplin version
Mercedes Benz - Janis Joplin
Big white gate -Grace Potter
White rabbit -Jefferson
Airplane
I'm yours - Jason Mraz
Knocking on heavens door
Save your souls - Jewel
Last dance with Mary Jane - Tom Petty
Look what they done to my song - Melanie
Sgt. Pepper - The Beatles
Little help from my friends - The Beatles
Hallelujah - Leonard Cohen
Mad world - Tears for Fears
Blue bayou - Linda Ronstadt
Closer to fine - Indigo Girls
Psycho killer -Talking Heads
Burning down the house - Talking Heads
The weight -The Band
Whats going on - 4 Non Blonds
Found a job -Talking Heads
VooDoo Woman - Koko Taylor
Story in your eyes - Moody Blues
Two princes - Spin Doctors
Down Together - The Refreshments
zombie - The Cranberries
Fireflies - Owl City
One of us - Joan Osborne
My My Hey - Neil Young
Have you ever seen the rain - CCR
Brown eyed girl - Van Morrison
who can it be now - Med at Work
Back on the train - Phish
Team - Lorde
Into the dark - Death Cab for Cutie
Save tonight - Eagle Eye Cherry
Ring of fire- Johnny Cash
I kissed a girl - Katy Perry
Heavy Things - Phish
Rolling in the deep - Adele
Torn - Natalie Imbruglia
Counting stars - One Republic
All of me - John Legend
Centerfold - J. Geils Band
I'm a believer - The Monkees
Radioactive - Imagine Dragons
Uncle john - Grateful Dead
Drops of Jupiter -Train
Lights - Journey
Redneck Woman -Gretchen Wilson
Good Riddance - Green Day
Hotel california - The Eagles
Medicine - Grace Potter
Shakey Ground - The Temptations
Feeling alright - Dave Mason
Home for a Rest - Spirit of the West
There were Roses - Tommy Sands
All for you - Sister Hazel
Unchain my heart - B. Sharp/ Ray Charles
The way I am - Ingrid
Michaelson
Lighthouse - Nickel Creek
Thats not my name - The Ting Tings
Hey, Soul Sister - Train
Criminal - Fiona Apple
Stray cat strut - Stray Cats
White Room - Cream
Kiss me - Six Pence
Steal my kisses - Ben Harper
favorite mistake - Sheryl Crow
Killing me softly - Roberta Flack
I want you back - Jackson 5
Valerie - The Z
utons/A.Winehouse
Keep on Smiling - Wet Willie
Every little thing she does - The Police
Wake me up - Avicci
99 Red Balloons - Nena
You're so vain - Carly Simon
Don't stop believing - Journey
Use me - Bill Witers
Oh darling - The Beatles
Sweet Dreams - The Eurythmics
25 or 6 to 4 - Chicago
Roses are free - Ween
Your Love - The Outfield
Somebody i used to know - Gotye
Take it easy - The Eagles
Can't you see - Marshall Tucker
'Round here - Counting Crows
To be with you - Mr. Big
Hard road home - Brandi Carlile
Get lucky - Daft Punk
The Story - Brandi Carlile
Will you still love me tomorrow - C. King
Last kiss - Pearl Jam
One headlight - The Wallflowers
I will survive - Gloria Gaynor
Pompeii - Bastille
9 to 5 - Dolly Parton
Drift Away - Dobie Gray
Take on me -A-Ha
Yellow - Coldplay
Either way - Guster
Kansas city -New Basement Tapes
Wide Awake - Katy Perry
We wernt born to follow - Bon Jovi
Before he cheats - Carrie Underwood
Billie Jean - Michael Jackson
hand in my pocket -Alanis Morrisette
Wheel in the Sky- Journey
RESPECT - Aretha Franklin
Girl Crush - Little Big Town
Royals -Lorde
Country roads - John Denver
Stand by me - Ben E King
Proud Mary - CCR
The Fox - Trad.
I'm the only one - Melissa Etheridge
Everybody talks - Neon Trees
I'll be there for you - The Rembrants
I wont back down - Tom Petty
Pride and Joy - SRV
Demons - Guster
Careful -Guster
Amsterdam -Guster
Amie - Pure Prairie League
Californication -RHCP
Let her go - Passenger
Landslide - Fleetwood Mac
Perfect - Pink
Little Talks - Of Monsters and Men
Karma Police - Radio Head
Listen to your heart - Roxette
Let it be - The Beatles
Satellite - Guster
Wont get fooled again - The who
The way -
Fastball
Crazy little thing called love - Queen
Something to talk about - Bonnie Raitt
Close your eyes -M. Buble
I can see clearly now - Johnny Nash
Marry You - Train
What becomes of the brokenhearted - J. Osborne
Decode - Paramore
Hot and cold - KatyPerry
Skinny love - Bon Iver
The General - Dispatch
Blister in the sun - Violent Femmes
Song for someone - U2
One tin solider - Coven
I'm like a bird - Nelly Furtado
Sedated - The
Ramones
Summer of 69 - Bryan Adams
All about that bass - Meghan Trainor
Iris - Goo Goo Dolls
You're no good - Linda Ronstadt
Living on a prayer - Bon Jovi
Shine on you crazy diamond - Pink Floyd
Give a little bit - Supertramp
You're my best friend - Queen
ET - Katy Perry
List Updated Weekly!Send Song Requests to:
Booking@JessieAlbright.com
​
Powered by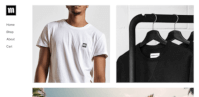 Create your own unique website with customizable templates.