The Jessie Albright Band

The Jessie Albright Band plays covers by many artists such as Led Zeppelin, Stevie Wonder, Susan Tedeschi, Johnny Cash, Stevie Ray Vaughn, Bonnie Raitt, Grace Potter, & More!

Lead vocalist and rhythm guitarist Jessie Albright brightens up any stage with or without a spotlight. After melting hearts in the great frozen north of Vermont, Jessie has brought her unique sound down south. With a style ranging from cool blues to red hot rock, plus a decent side of funk thrown in, Jessie's music is the soundtrack to a good mood.

Jessie Albright Band formed in fall of 2015 with influences from up and down the east coast. Jim Velordi takes the stage with epic leads and classy riffs, Roy Frederickson slaps a bit of NY/NJ's uptown funk-you-up on bass, Tracy Campbell has been groovin with the sisters in Chicago clubs, and you'll say "hallelujah" when Bob Jones let's loose that Philly Sound on keyboards. With Jessie's originals and their own spin on classic covers they delight audiences in pubs, dinner clubs, and township amphitheaters.


Shows
Thurs. ​Sept 20
Food Truck Alley, Alpharetta GA
5-9pm

Thurs. Sept 27
Branch House Tavern, Flowery Branch GA
8-10pm

Sun. ​Oct 7Feathers Edge Winery, Ball Ground GA
2-5pm

Thurs. Oct 25
Pasta Vino Wine Tasting, Johns Creek GA
6-9pm

​Sat. Nov 3
Feathers Edge Winery, Ball Ground

Fri. Nov 23
​Roccos Pub, Jasper GA
Opening for Michelle Malone
---
---
---
Booking Inquiries can be sent to

Booking@JessieAlbright.com

​All Rights Reserved ©2018 Jessie Leigh Albright. Photos and Original Music are for Limited Personal Use
Powered by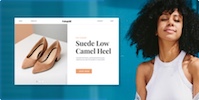 Create your own unique website with customizable templates.